Canossaville Children and Community Services: Looking back on 2021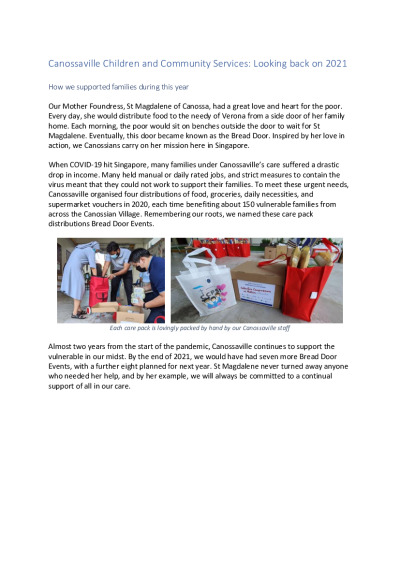 The Paragraph element is a way to create long, uniform sections of text in your design and is suitable for descriptions, explanations and more. Easily drag and drop a Paragraph onto your canvas and then edit properties such as font, position, color, fill etc. to complement your design.
click on the page below to open a Flip Book of news and updates.
Best viewed in Desktop Mode.